I struggle to look at any other Samsung smartphone now that I've been living with its foldable. The Samsung Galaxy Z Fold 4 has effectively changed how I use Android. Most of the time, I'll only bother with my Google Pixel 7 if someone is calling the number linked to that phone. Otherwise, you'll see me primarily on the foldable. It's just so much more versatile for the life I lead.
That's not to say I didn't enjoy my time with the Samsung Galaxy S23 Ultra, but I missed the Fold while reviewing this one. Samsung's ultimate new flagship device is everything you could want in a smartphone, but there is also a lot here that feels like overkill now that we're in the second iteration of the Ultra and its stylus-wielding ways. In fact, I forgot to use the stylus until about two days ago (I don't draw). And while four cameras are a great back-of-the-box brag, I still don't understand how to push them to the extent they've been marketed as being capable of, and I realize I probably never will. And I like high-spec phones!
Regardless, the Ultra still has plenty going for it, including a better design than the last generation. Those rear-facing cameras may not be enough to justify the price to casual users, but their post-processing algorithms are just as good as Google's—better in some cases. The Ultra even has a few features I think foldables are still missing—like that stowable stylus.
But when it comes to targeting genuine innovation instead of niche specialty features, the Ultra might miss the mark compared to the competition and Samsung's other phones.
Samsung Galaxy S23 Ultra Specs & Features

The best Ultra yet.
If you like big phones, you'll love the Galaxy S23 Ultra (I don't—it's not foldable). It has a 6.8-inch Dynamic AMOLED display, categorized as such because it's based on tech that allows the display to dynamically change refresh rates without killing the battery. The jury is still out on how much battery that display tech saves, and I'll get more into that when we talk about the battery rundown results later. Still, the display that Samsung has going here is like carrying a tiny version of its TVs in your pocket.
You might have gotten into the Galaxy line because you love Samsung's displays. I can't blame you. Like on the S22 Ultra, the screen on the S23 Ultra is a 1440p resolution with a 120Hz refresh rate. I love watching TV on this thing, even the 720p classics like Taxi and One Day at a Time. What I especially appreciate about Samsung is how low the brightness can go so that I can fall asleep to those shows at the end of the night without lighting up the room. Samsung enables the use of Android 12's extra dim mode, and with that turned on, the phone doesn't go any higher than about 350 nits—the standard rate is around 430 nits, or a whopping 1,750 nits if you're out in direct sunlight and using the adaptive brightness feature.
The best part about the new Galaxy S23 Ultra is that Samsung fixed some of what I didn't like with the Galaxy S22 Ultra's design. Mainly, it squared off the edges instead of rounding them, so it's easy to cradle the phone one-handed. I finally felt confident that I wasn't going to drop it. I'm glad Samsung stopped with the overtly rounded edges, which are also annoying to use when you're tapping on the edge of the screen.
This is still a gigantic smartphone. I hope you have big hands if you plan to play games on this thing. My small hands and long claws had difficulty cradling the Ultra to play with on-screen controls in games like Dreamlight Valley through Xbox Game Pass, and my wrists got weary holding the phone to control my character in Riptide GP: Renegade. The first-gen Razer Kishi controller that I use for Android gaming also feels as if it's stretched to capacity on this phone, as if the Galaxy S23 Ultra will pop out at any minute. Unless it's a point-and-tap game, I use a Bluetooth controller to play games on the S23 Ultra. The OnePlus 11's similarly sizeable 6.7-inch display, comparatively, feels less ginormous because it doesn't have the Ultra's squared-off corners and the chassis is narrower.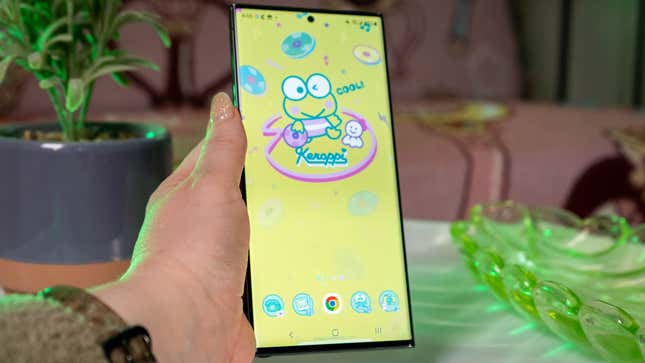 The Galaxy S23 Ultra utilizes an in-display fingerprint sensor and face unlock for added lock screen security. It's best that Samsung didn't carry over the power button fingerprint sensor like on the Z Fold 4, because I am constantly accidentally pressing that one and locking myself out of it. Scanning in a fingerprint or smiling at the Ultra felt fast and responsive unless I wore a mask or sunglasses.
The default storage space on the S23 Ultra has thankfully been bumped up to 256GB. It starts there and goes all the way up to 1TB if you can stomach paying for it (doing so will add $420 on top of the base storage's cost). The Ultra is also IP68 rated for water and dust resistance.
Something to note about this year's Galaxy S23 lineup is that it runs a unique flavor of the Qualcomm Snapdragon 8 Gen 2 processor. Rather than use the one that came right out of the box, Samsung infused some of its AI smarts to tune camera and performance algorithms to its liking. The company already does this with its Exynos chips overseas, bringing that expertise to the phones sold in the States to one-up Google's homemade Tensor processor. Sometimes it works.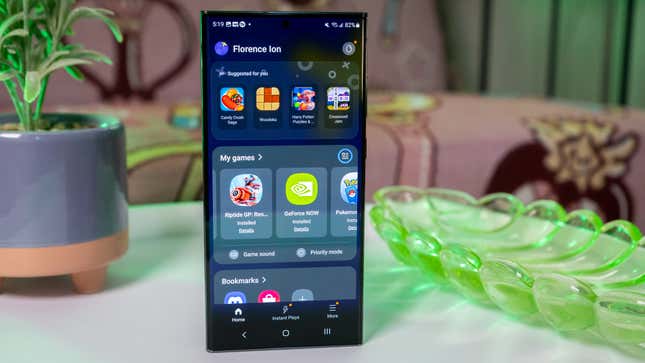 The Galaxy S23 Ultra is available with 8GB and 12GB of RAM, which seems absurd. The Ultra should have 12GB of memory as the standard since it's technically the ultimate Samsung phone. Even with the 12GB of RAM, you can't tell that the chip inside the Galaxy S23 Ultra is any beefier than what's inside the similarly-specced OnePlus 11. On paper, and in Geekbench 5 (which will be Geekbench 6 in our reviews going forward), the Galaxy S23 Ultra performed better than the OnePlus 11 by only about 300 points on the single-core score and 400 points on the multi-core one. But that proves little about whether Samsung's infused chip is faster or more able than OnePlus's vanilla one in actual use. Considering the Google Pixel 7 Pro is a laughing stock on the benchmark charts but not in real-world use—it ranks 400 points less than the Galaxy S23 Ultra—it's hard to use these benchmarks as the sole test for what's possible. Anyway, neither of these Android devices can hold a candle to the numbers that Apple's A16 Bionic spits out.
The upside to having such a powerful smartphone is that it can do everything: play games locally and from the cloud, create and edit documents, quickly export edited videos, process RAW photos, and chat with whoever. The Ultra can handle each of these cases with absolute ease, but that's expected from a phone that I've been running for about three weeks. The real test for these devices is how they do after a year in the hand.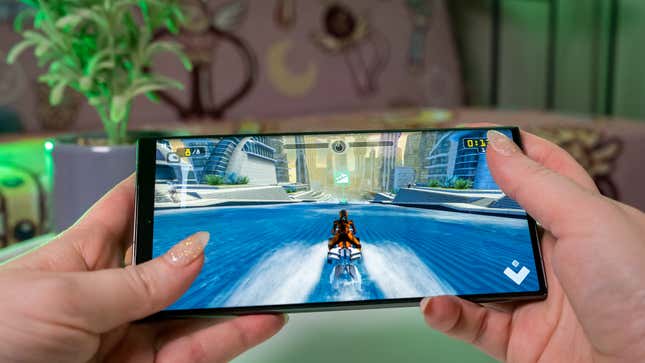 I echo the sentiments of a few other reviews: the Galaxy S23 Ultra doesn't get as hot as previous versions of the device or even other Android phones. I fell asleep next to it a few nights in a row while it was charging and playing Pluto TV, and I didn't feel the usual heat emanating as the battery fueled up for the next day. It did get toasty once while I was mindlessly scrolling through TikTok (as I often do), and it was significant enough that I remember saying, "I should probably mention this in the review."
Samsung Galaxy S23 Ultra Battery

Apple's iPhone 14 Pro Max lasts longer.
I'm sorry to include Apple in the subhead of a Samsung Galaxy review. But I remain impressed by the battery test on Apple's latest flagship, and it's now the benchmark for every other flagship phone review.
Samsung's 5,000 mAh battery is enormous while remaining the same size as in last year's Ultra. Whatever Samsung did on the backend to extend battery life has worked thus far—the S23 Ultra beat out the S22 Ultra by about two hours, lasting 18 hours and 33 minutes. But that's nothing to Apple's nearly 24-hour battery life on its large iPhone 14 Pro Max. I want some of whatever magic Apple has going on with its software to come to Android land.
These results translated to using the phone daily, too. As I mentioned, I'm a TikTok freak, and I was surprised to see that the Ultra chewed through only 23% of its battery life in five hours after mixed-use, which included tuning into my Disney streamer.
Samsung Galaxy S23 Ultra Camera

Move over, Pixel camera.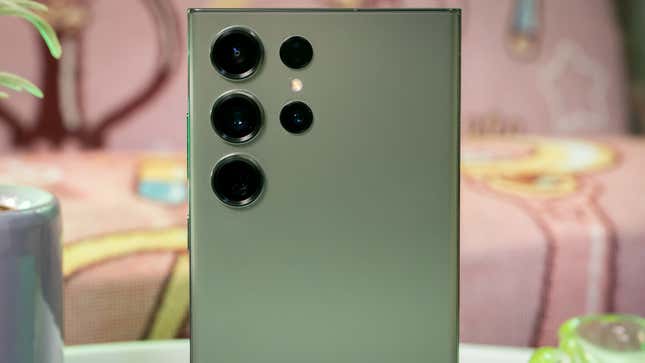 Because the Galaxy S23 Ultra is being dubbed as "ultimate," its cameras are appropriately extreme. They're also the key upgrade point here and took up the majority of Samsung's announcement event for this phone. The primary camera is a 200-MP standard wide-angle lens with optical image stabilization (OIS) and an f/1.7 aperture. The ultra-wide camera is a 12-MP sensor with an f/2.2 aperture. The two telephoto lenses on the back also have OIS, though one has an f/2.4 aperture with a maximum 3x optical zoom, and the other is f/4.9 with a 10x optical zoom. The maximum digital zoom for this camera is 100x, just like the S22 Ultra.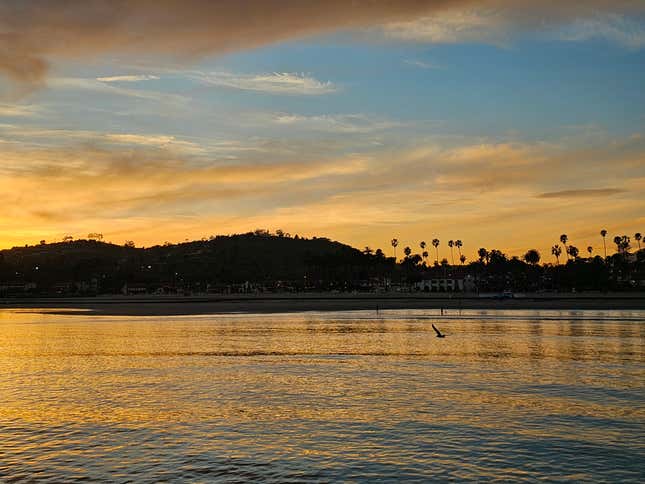 Whenever someone outside of the Android bubble realizes the Galaxy S23 Ultra has four cameras on the back, they often ask me, "Why?" The answer is that it has camera lenses for every foreseeable situation. For instance, if you're chasing your kid around the park, you want that quick 3x optical zoom to capture them in the frame and up close. The result is a background bokeh effect that helps make the image instantly shareable on Instagram without using Portrait mode. Or if you happen to be lying down at the park, only to hear the roar of a jet engine approaching overhead, you can use the 10x optical zoom to get a closer look and maybe even post it to TikTok. For epic sky days, when the clouds seem to be cruising through as if they're fresh cotton candy spun right out of the bin, the ultra wide-angle camera helps increase the drama when shared in your secret Slack channel of friends obsessed with sunsets.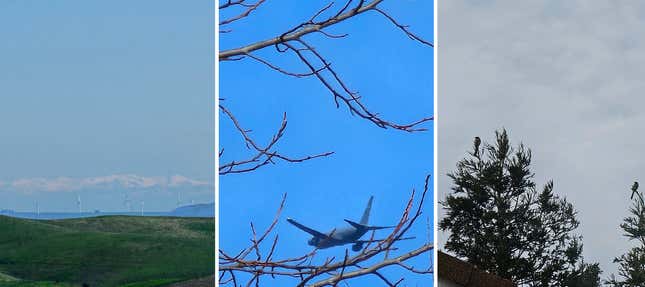 Nowadays, most smartphone cameras are capable of everything I just described, but Samsung purports a higher resolution and greater color and distance detail. These are the cameras we have on us every day, and Samsung argues that these are the digital memories we'll be pulling from as we struggle to remember our lives someday in the future.
That's not to say that every photo the Galaxy S23 Ultra produces is perfect. Zooming past the 10x optical limit requires praying that the image won't be jaggy or over-sharpened. There were so many instances on the evening of my daughter's third birthday that the pictures of her punching around a balloon came out looking blurry—a real bummer for me as I was trying to find a cute one to share within group chats. I also tried staying up one night to capture the Air Force flying their planes in the sky above, and I could not produce anything worth sharing.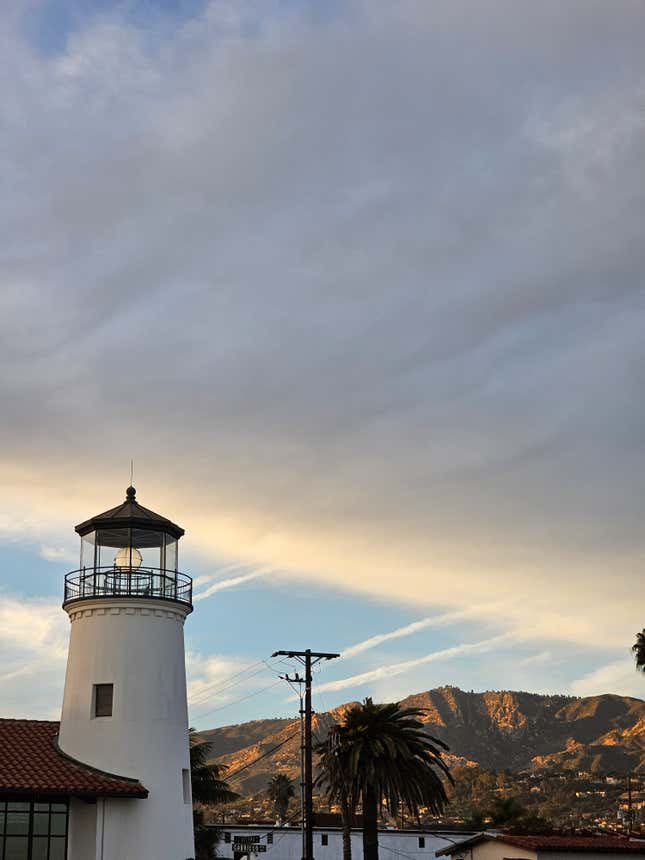 As it stands, the 200-MP sensor on the Galaxy S23 Ultra isn't shooting in its full resolution at all times. Like most flagship smartphones, including the iPhone 14 Pro and Google Pixel 7, Samsung uses pixel-binning, so the phone shoots like a 12-MP camera with 16 pixels within each megapixel. The result is brighter photos throughout with better detail. I preferred the 12-MP images worked over by the algorithm over the full 200-MP raw ones, which usually require some post-editing, anyway. I want to avoid editing a photo while just trying to share it on social media.
You can see more clearly how the Galayx S23 Ultra's post-processing stacks up compared to the iPhone 14 Pro Max and Pixel 7 Pro in the slideshow I put together here. For the most part, I found Samsung's algorithms to veer towards being saturated, though it was impressive at tempering the final product to maintain detail where it mattered. The most obvious example is a photo where I shot the Santa Ynez Mountains in Santa Barbara; the S23 Ultra held on to the subtle detail of the sunset, lighting up the ridges without over-contrasting them.
I wrote more about Expert RAW in the other piece, including Samsung's improved astrophotography feature. I wish that Samsung would have extracted this feature on its own rather than buried it inside another download that has to be enabled in the camera app before anyone knows it's even there. Samsung includes all these unique camera features as if we're supposed to know how to use them right out of the box. But as with the improved nighttime video recording capabilities teased during the Ultra's debut at Galaxy Unpacked earlier this month, I had no idea where to start. Just because a smartphone can do all these fancy things doesn't mean that the general population will aspire to that. And after ten years of reviewing smartphones, I might also give up.
That's a big problem, as the camera system here is a major selling point and a major justification for the price tag. Compare that to Apple, which, due to making both the iPhone and iOS, is able to bundle its phones with tons of everyday usability conveniences.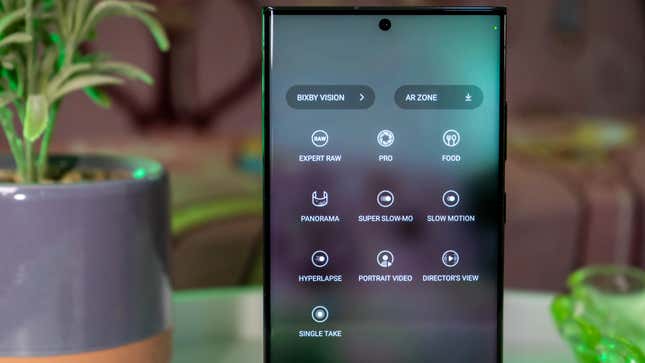 Before we move on from the cameras, there are a few other things to note: video recording on this smartphone is ace, even without a tripod. But for stability's sake, I've been propping the Ultra up on a handheld tripod and following my kid around at 60 fps. The video is so smooth! The Ultra maxes out at 30 frames per second in 8K resolution for video recording, and there's a Pro Video mode if you're comfortable with tweaking camera settings. The front-facing camera is a 12-MP sensor with an f/2.2 aperture; annoyingly, it doesn't zoom in or out.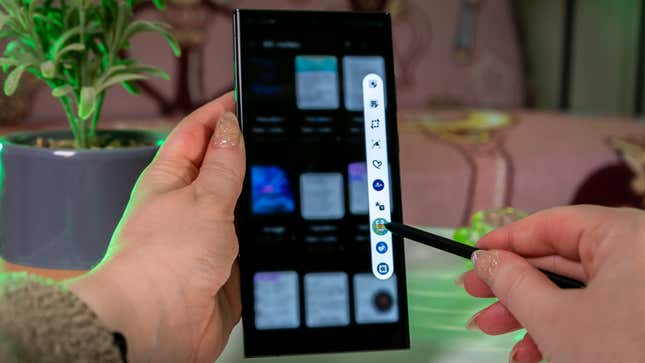 Samsung's S Pen has been around for a long while. It's as iconic as Paris Hilton's chihuahuas in the 2000s (RIP to them all). Last year's Ultra was the first time it appeared in the regular Galaxy lineup after the sunsetting of the Galaxy Note series of yore. But functionally, it's similar to what the S Pen could do before it. You can pop it out for drawing and cropping when the situation on screen calls for it—accommodating for business people doing precise things, like needing to move a cursor within a document or having to sign off on a contract while in line somewhere. But I'm starting to realize this screen is too limited for anything art-driven. Granted, I'm not an artist, but if I imagine myself as a college student (again), the S Pen would feel much more appropriate docked inside a gadget like the Z Fold 4, which can open up into a larger display that's fit for highlighting and making digital notes. That's a form factor that lends itself to a stylus rather than the cramped screen on the S23 Ultra.
The other problem with the S Pen is that it requires its own space inside the chassis to dock. That's the tradeoff for a phone slightly too big for your pocket or those straddling gaming controllers. As much as the S Pen is an iconic tool, I don't know that it belongs on a smartphone anymore, even if you can use it as a Bluetooth controller.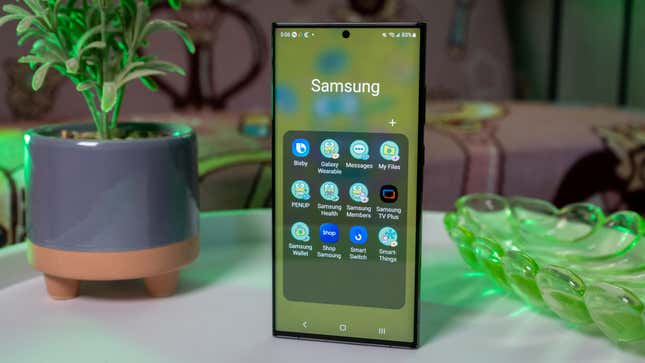 The Galaxy S23 Ultra ships with One UI 5, based on the latest version of Android 13. The One UI 5.1 update is the one that everyone's waiting for right now, since it includes features like Bixby Text Calling, which works similarly to the Pixel's Screen Calling. This feature is now live in English (it was available only in Korea until now), but I couldn't get it to work during my testing period. I hope to revisit this and some of Bixby's other features later, as I'm curious to understand the benefits of sticking with it over the tried-and-true (even if sometimes frustrating) Google Assistant.
I don't mind Samsung's version of Android, especially not since adopting the foldable. I realized it comes with the benefit of Samsung tweaking what Google gave it to its devices, even if it doesn't have any semblance of Android's interface framework, called Material You. Samsung offers some neat integration with Microsoft's Your Phone app on Windows PCs that's beyond the default experience, including the ability to control your device from the desktop remotely. There's also the ability to snap a photo in Expert RAW and have it immediately populate in Adobe Lightroom. These abilities are nice to have, but like the Galaxy S22 Ultra last year, I hardly ever considered using them after the review period was over. They're not a reason to go out and buy a phone.
Samsung Galaxy S23 Ultra Price & Availability

It's still too much phone.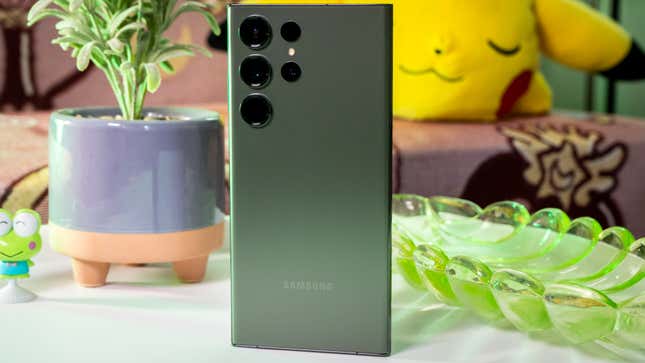 I know there are people out there salivating over the Galaxy S23 Ultra. They want the best that Samsung has to offer in its lineup, whether it's for bragging rights or because they want all those lenses, and this is the only camera they'll own. I get all that, but I still think the Ultra is a bit overkill in a market where we're all screaming for a deal. There are still two other models of the Galaxy S23 that I have yet to review, and though they're smaller devices with slightly different chassis, they more or less deliver the same Samsung experience across the board for less. They're priced a little over the Pixel 7 lineup, starting at $800 and $1,000 for the S23 and S23+, respectively.
If you're going to spend a starting price of $1,200 on any Android smartphone, I'm pleading with you to get a foldable instead. Yes, it's a new kind of form factor with dubious longevity, but it's not going away any time soon. For many, even those who want the best, camera fidelity will reach a point of diminishing returns. But a foldable drastically changes every user's experience. There is more competition cropping up overseas, and the rumor mill is getting louder as more manufacturers are hopping on board this new smartphone fad. At the very least, if you're spending a whopping amount of money on a smartphone, get something that's a bonafide phone and a tablet for the price.
Better and better cameras are perhaps not what each new generation of a phone should be targeting, at least anymore.